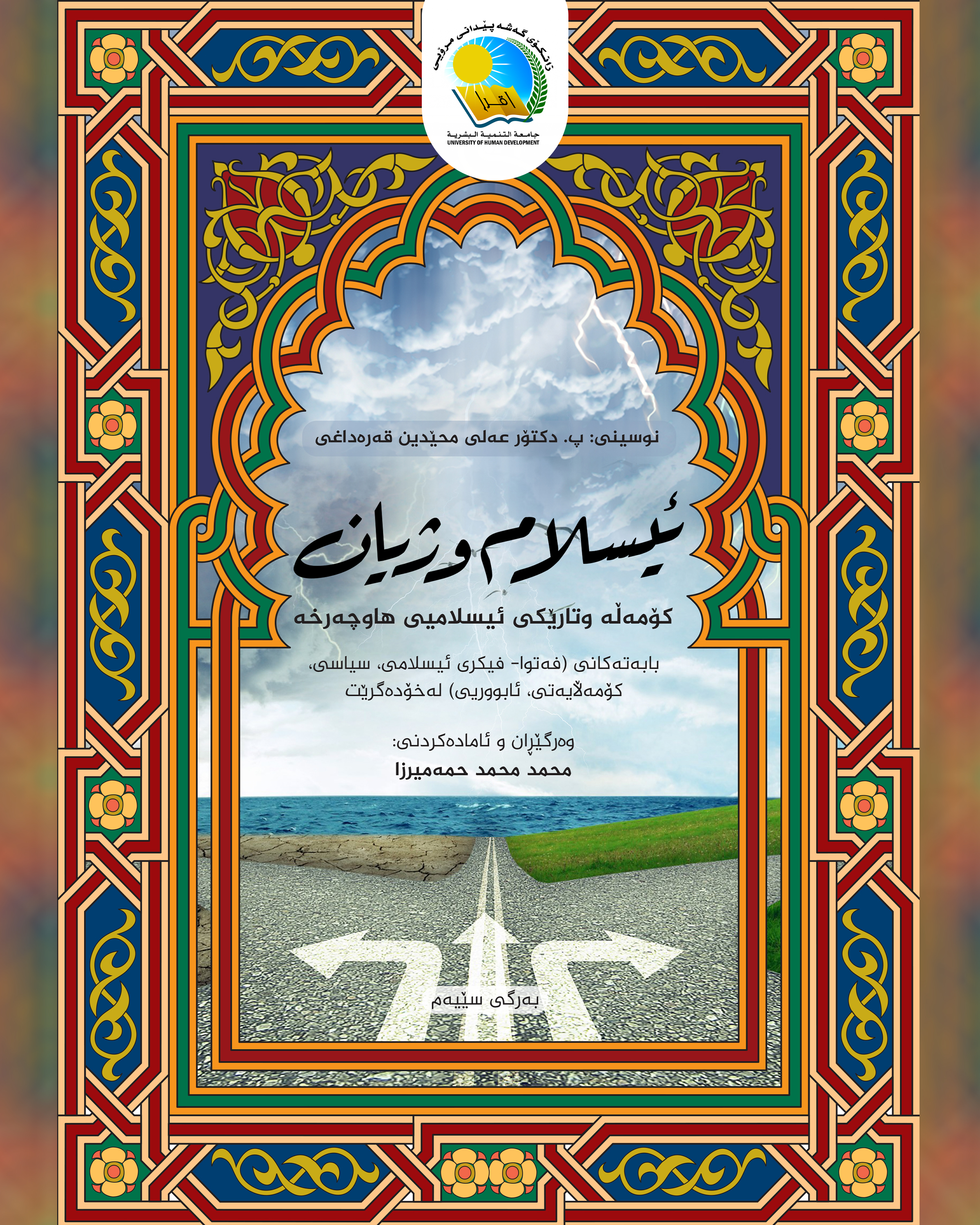 Islam and Life - Third Part
Kurdish
The book, titled (Islam and Life - Third Part), is similar to the other parts and comprises the sermons delivered by Dr Ali Qaradaghi from the years 2018 to 2021.
The subjects covered in this volume primarily centre around the Islamic faith. Within these pages, Dr Ali meticulously elucidates the characteristics of the Islamic faith, offering readers a profound understanding of genuine faith.
As always, Dr Ali skillfully intertwines his speeches with the human experience, building a connection between the subjects he discusses and the process of human development. Through his words, he motivates individuals to embark on the path of progress and growth.
Some of his sermons also assume a political tone, delving into the concept of authority. The book also features several open messages directed towards state presidents, including France and America. Furthermore, Dr Ali explores the lives of renowned historical figures like Ghazali and Ali Ezzat Begovic, as well as the lives of prophets, extracting profound lessons from their experiences.
Another segment of his sermons is dedicated to the coronavirus, addressing the pandemic in real time. Dr Ali introduces the virus and delves into the lessons and wisdom that can be gleaned from it. He provides insights into the appropriate ways of interacting with that unprecedented situation.
Furthermore, Dr Ali devotes attention to the sacred occasions and significant moments within Islam. He illuminates these events with his intellectual insights, delving into subjects such as Ramadan, Ashura, Hijrah, and more. Within his sermons, he also sheds light on critical issues such as Takfirism, Extremism, and Islamophobia with some other stories related to them.
In conclusion, it is evident that Dr Ali's sermons encompass a wide array of topics, spanning scientific, intellectual, faith, and political realms. This diversity serves as a testament to Dr Ali's profound knowledge and comprehensive understanding, which attracts both the reader's heart and mind.
Key details about the book include:
-               Original Language: Arabic
-               Translated into Kurdish by Mohammed Mohammed Hama Mirza
-               Number of Pages: 455
-              Year of Publication: 2021