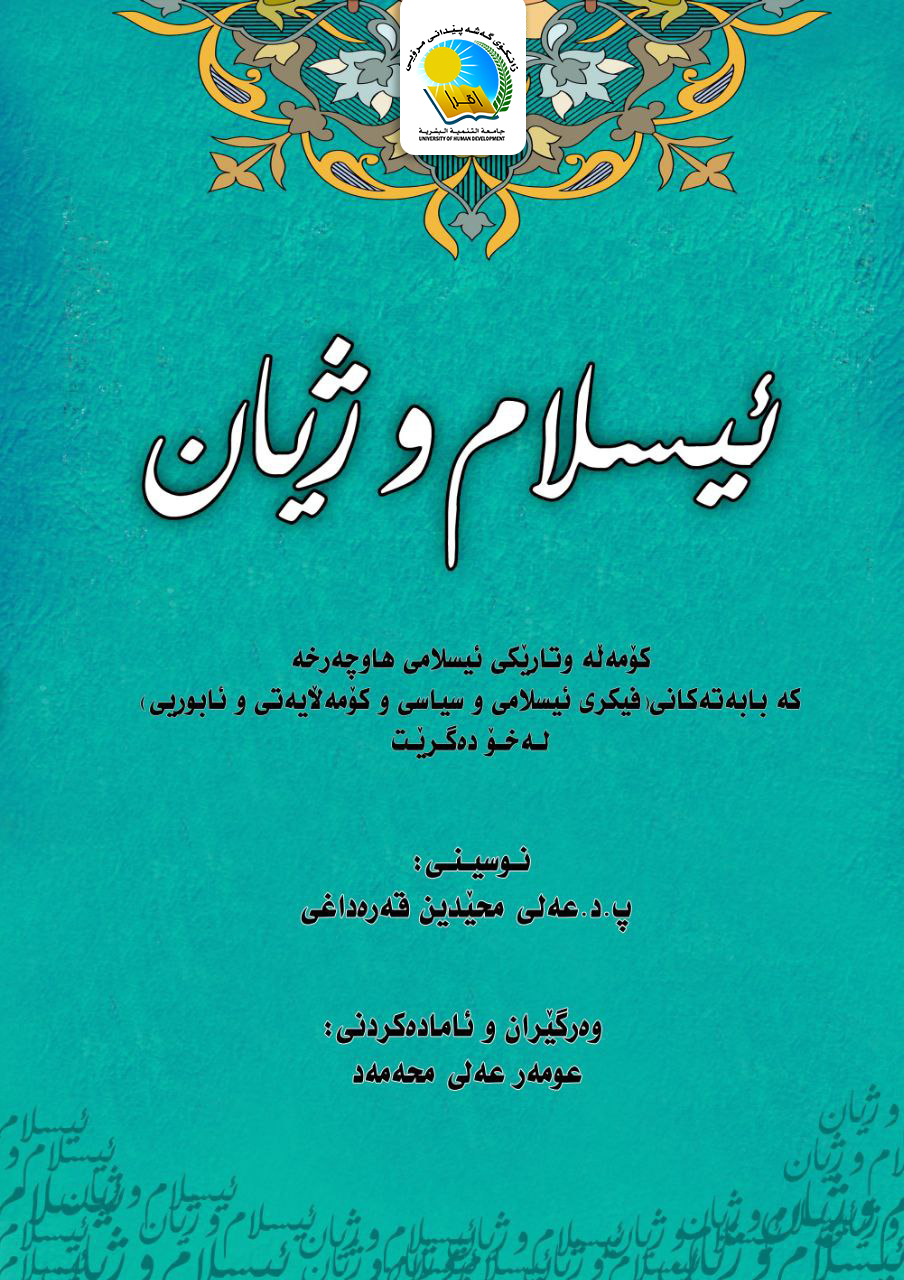 The book "Islam and Life" is a compilation of sermons delivered by Dr Ali Qaradaghi on a weekly basis, specifically on Fridays, throughout the years from 2010 to 2013. These sermons were presented both within the country of Qatar and in various international settings.
The sermons encompass a wide range of topics, offering insights into the socio-political landscape of Islamic nations during this period.
Dr Ali Qaradaghi, serving as the General Secretary of the International Union of Muslim Scholars (IUMS), played a pivotal role in articulating the impacts of significant political changes, particularly in the wake of the democratic upheavals and the events of the 2011 revolutions in some Arab countries. His speeches, press conferences, and television appearances during this time were nearly dedicated to analysing and discussing these transformative shifts.
The content of the sermons is not limited to political analysis; Dr Ali also delves into various facets of Islamic ideology. He dedicates portions of his speeches to different Islamic sects and the promotion of a moderate ideology within the Muslim community. Furthermore, he expounds on the significance of religious practices, such as prayer, pilgrimage, and fasting, elucidating them with a comprehensive approach. His focus extends to the economic dimension of Islam, emphasizing its role as a catalyst for the development of Muslim societies. Additionally, sociological aspects, including the rights of others, ethical behaviour towards neighbours, and parents as well as parenting, are addressed, infusing the book with a dynamic perspective.
In general, the majority of the sermons within this book revolve around themes of revolution, democracy, injustice, and resistance, all viewed from an Islamic perspective. Concentrating on the renovation of our studies on Islamic ideology, reviewing and rebuilding it again in a way that is harmonious with the spirit of the twenty-first century.
Another notable section of the book is dedicated to the subject of 'Ibad al-Rahman' which is a translation of seven series of Dr Ali's work, which has been independently published as a Kurdish textbook. That textbook mentioned, explores the concept of those devoted servants of God whom Allah has referred to as "Ibad Al-Rahman" in the Holy Quran.
Key details about the book include:
-              Original Language: Arabic
-              Author: Ali Mhedin Al-Qaradaghi
-              Translated into Kurdish by Omer Ali Mohammed
-              Number of Pages: 392
-              Year of Publication: 2014